When choosing flowers to plant in your garden, you need to know which varieties will flourish in your area's climate. Not all flowers will thrive in all locations. Wide varieties grow well in Colorado when planted in the proper environment and during the right time of year.
Here are seven types of flowers that flourish in Colorado and when you should plant them to make the most of your flower garden.
1. Blue Stars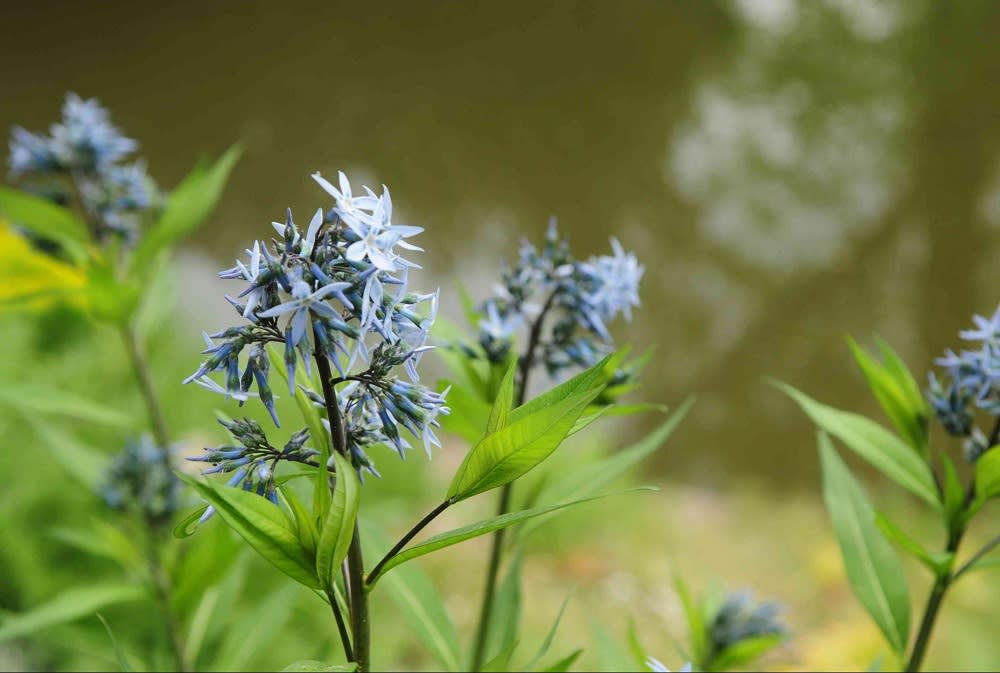 Photo courtesy of The Spruce
Native to North America and viable up to 6,200 feet,
Blue Stars
will give your flower garden a touch of light blue that will make other brightly colored flowers around your Hilltop real estate pop. This flower is easy to maintain as long as it is not in a shady area. They flower between April and June, and the leaves change from dark green to a clear yellow as fall arrives.
As a perennial, the Blue Star is a slow-growing plant that can take up to three years to mature into a full-grown flowering plant. You will want to start these flowers in a container during the fall and transplant them into your garden once spring arrives. If you start Blue Stars from seeds, they will take four to six weeks to germinate.
2. Granita Orange Ice Plant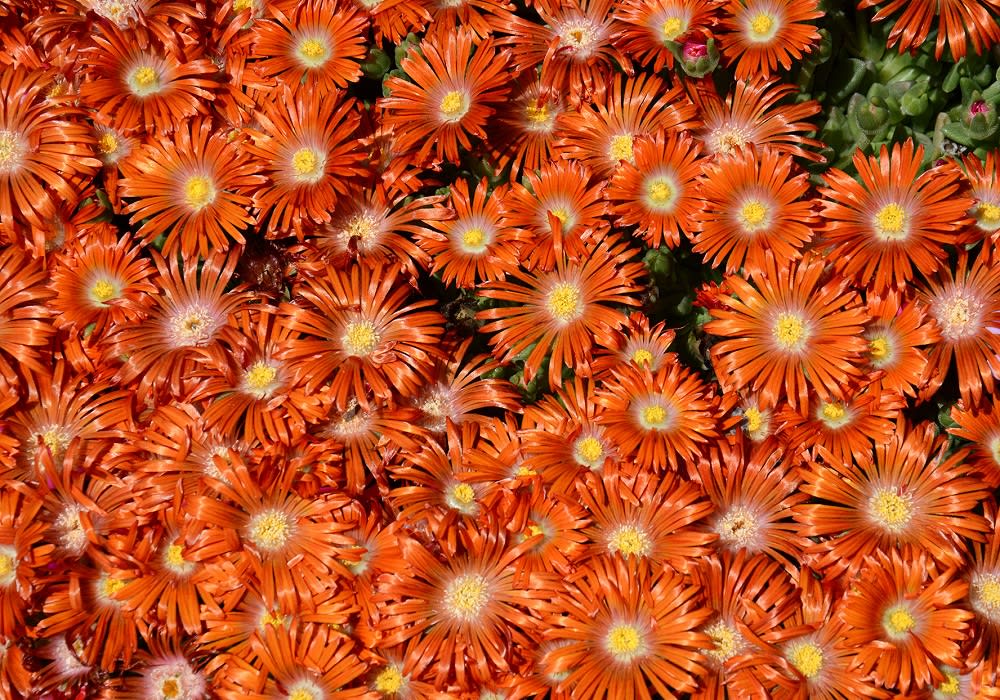 Photo courtesy of Better Homes & Gardens
Despite its fragile appearance, the
Granita Orange Ice Plant
is a perennial that will last well yearly in harsh Colorado weather. This is an excellent flowering plant covering a large area, as it will bloom low to the ground but spread several feet wide. It prefers sun and low water and will bloom with fervor from spring until fall. Flowering into a bold orange color, the Granita Orange Ice Plant will pair well with bushes and shrubs already growing around your Park Hill real estate. You will want to plant them by midsummer to allow them time to develop before entering the harsh Colorado winter.
3. African Daisies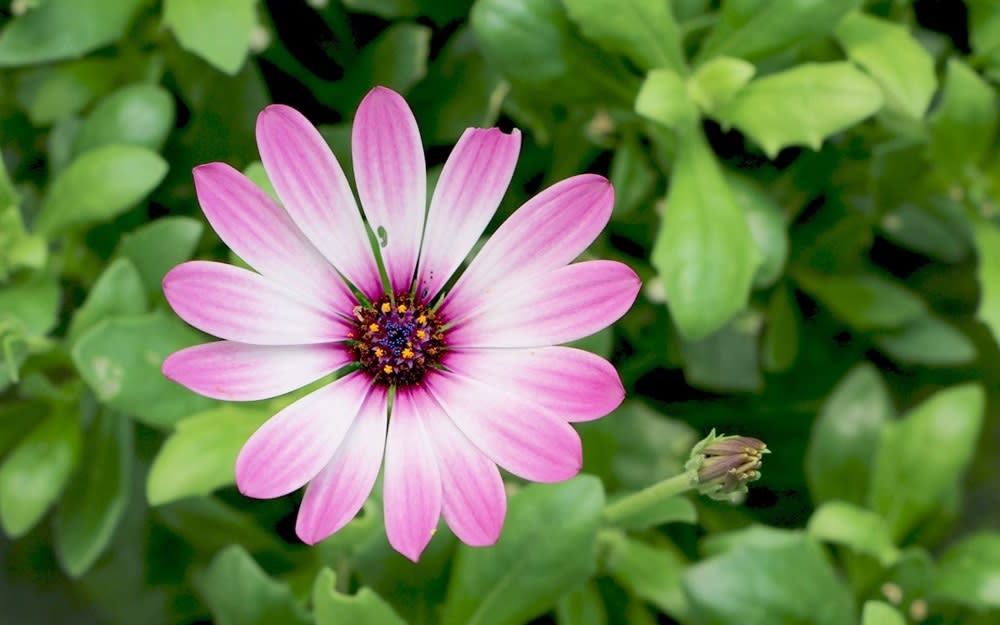 Photo courtesy of Plantopedia
African Daisies
come in several varieties depending on the colors you want to include in the garden of your Park Hill real estate garden. They are an annual flower you will need to bring inside if you want them to survive harsh Colorado winters. They prefer warm and even heat but do not require a lot of watering. African Daisies are high maintenance, as they will need fertilizer every couple of weeks throughout the flowering season. You will need to trim withered flowers to support new growth. If you want to plant your African Daisies in flower beds, wait until mid-May, when the risk of frost is next to nonexistent.
4. Petunias
Petunias
come in many colors and sizes. You can choose one color for a monochromatic look or several to add a rainbow of colors to your Hilltop real estate. While Petunias can survive in the shade, they prefer a spot in direct sunlight with well-drained soil. Petunias look lovely in a hanging basket, container, or flower bed. They are relatively fragile annuals, though, so they will not last through the winter in Colorado. Because of this, they are best planted in May and June, approximately two weeks after the season's last frost.
5. Hardy Geranium
Hardy Geranium
was voted the 2008 Perennial Plant of the Year, and for good reason. These blue and purple colors bloom vibrantly spring through fall. They need a moderate amount of water and grow in moderately shady to fully sunny locations. They are hardy to -30 degrees Fahrenheit, ensuring they can last through Colorado winters.
Do not confuse these Hardy Geraniums with other plants known as Geraniums — the other Geraniums will not survive winter in Colorado. If you cut these plants back after the first full bloom, you will likely get a second full bloom later in the summer. You can start transplanting these flowers into your garden any time of year, but if you start between fall and late winter, they will be ready to bloom fully during their first year.
6. Marigolds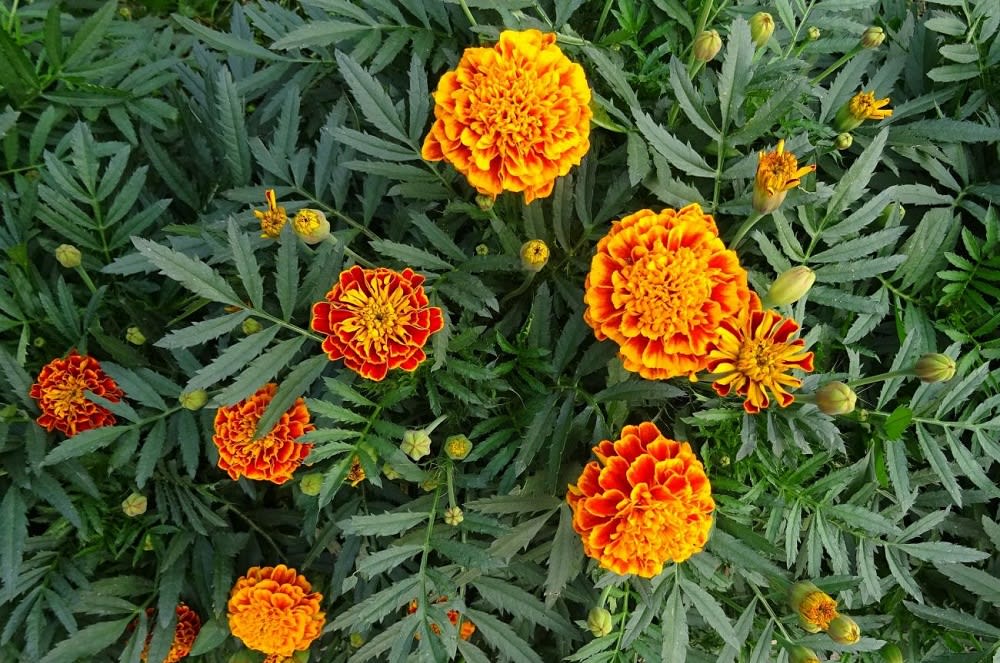 Photo courtesy of Almanac
Marigolds
are an excellent selection for when you want a vibrant pop of color in the garden of your Park Hill real estate throughout the summer. These flowers look great whether planted in containers, in flower beds, or tucked in between perennials. Plant from seed for quick-blooming flowers that reseed themselves. Avoid cool, shady, moist areas, as Marigolds are prone to mildew and will not bloom as fully in these conditions. If you have African Marigolds, you will want to plant them as soon as spring frost has passed, as they are slower to bloom than French Marigolds, which you can grow throughout the spring into mid-summer. Marigolds typically take a week to sprout and approximately eight weeks to begin blooming.
7. Poppies
Different varieties of Poppies depend on the color you desire and whether you want an annual or perennial. If you start your poppies from seeds, you should mix them with sand and plant them outdoors in early spring. Once the plants are well-established, they are reasonably low maintenance. They are an excellent choice for adding various colors to your garden throughout the spring and summer months, especially if you plant multiple batches about two weeks apart. Poppies should be grown six to 10 inches apart to allow for ample room and avoid mildew.
No matter what flowers you choose to grow, you're adding a beautiful splash of color and improving your home's curb appeal. Whether you have Park Hill real estate, Hilltop real estate, or anything in between, you can't go wrong planting flowers throughout your garden and yard.
Now that you know which flowers you can grow in Colorado, you may be interested in purchasing your dream home here. You'll want to work with a real estate agent who is an expert in the area and will give you a personalized experience throughout your home buying process.
Kelly Thompson
is a Denver native who has served the community for more than 30 years. She is skilled in offer writing and is a negotiation expert. She will ensure you're getting top-level service throughout the whole process of buying your dream home. Reach out to Kelly directly when ready to find your dream home in Colorado.