Summer is a great time to make updates to many Park Hill homes, whether they're simple maintenance tasks that will increase the value of your home or indoor projects to tackle once it gets too hot to work outside for long.
You've no doubt got a handful of projects you've wanted to tackle and have just been waiting for the time to do them. The National Association of Realtors has some great resources, including the
Remodeling Impact Report
, if you need some ideas.
This report is beneficial if you plan to sell your home in the near future. It breaks down which projects are the best for return on investment (ROI), giving you a good indication of what will add value to your home in the Park Hill real estate market — and what isn't necessarily worth doing.
Even if you don't plan on listing your Park Hill home soon, it always feels good to improve the look and feel of your home.
Exterior projects
It's probably best to start with the outside of your home and complete as many projects as you can while the sun is up and the weather is beautiful.


Paint or stain your front door
Nothing is more welcoming than an attractive front door, and few things will make your abode stand out from other Park Hill homes than excellent curb appeal. If your door looks haggard from exposure to the elements, you can completely change its look with a fresh coat of paint or stain. This simple, inexpensive project won't take long at all.

Don't neglect your fixtures, either! Polish any light fixtures outside your home, and give your front porch a good, thorough cleaning. These little touches can change the way people see your home.


Clean your rain gutters
One project that often gets overlooked by owners of Park Hill homes but isn't as complicated as it might seem is to clean out the rain gutters. It can be surprising how many leaves end up in your rain gutters and dirt that accumulates and affects the flow of water through the gutters.

Ideally, gutters will be cleaned twice a year — once in the spring, once in the fall. It might be summer, but if you skipped out on your gutters earlier in the year, you should do it now to prevent issues.

Cleaning out your gutters isn't just about aesthetics, either. Some of the most beautiful Park Hill real estate include old-growth trees and foliage. Not cleaning your gutters properly will cause foundation issues due to a buildup of water, soil erosion, and eventually water damage to your home itself.


Landscaping needs
Now is also a great time to finish
tending to
your Park Hill real estate landscaping, whether it's your lawn or flower beds. In summer, you need to be careful not to over-mow your yard. If you cut your grass too short during the hottest months, it may die. Adjust your mower to a higher cut height if you mow your grass yourself. Professionals should know to leave the grass longer, but discussing with your lawn care professional is the best way to keep your home's lawn competitive with the other Park Hill homes around you.
Have your fireplace cleaned
Another task that often goes overlooked and put off year after year is cleaning your chimney. Built-up creosote is a fire hazard and should be cleaned by a professional chimney sweep at least once a year. The cost is well worth it for the peace of mind you'll have while enjoying a blazing fire on a chilly evening in your Park Hill home.


Stain your deck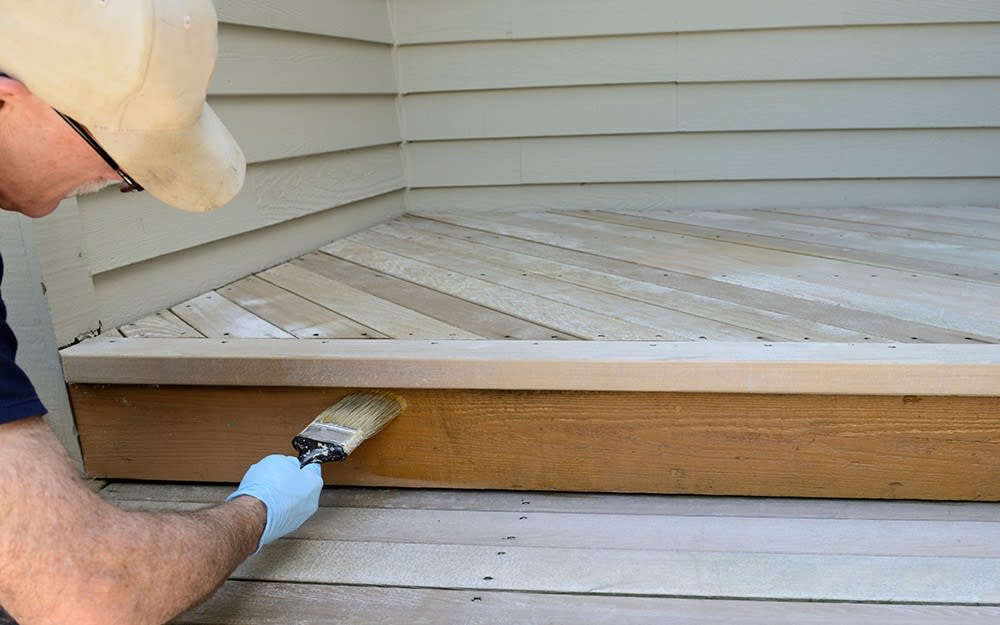 Photo Courtesy of The Home Depot
If you have a deck in your backyard, you probably get a lot of use this time of year! If it's looking a little rough around the edges, consider taking a weekend off from outdoor entertaining to stain it. Just make sure you do it in the evenings, in the shade, so that the stain can dry out of direct sunlight!

Staining your deck makes it a more beautiful place to spend time — it can also add value to your Park Hill real estate investment. If you were ever to list your home, buyers would notice how nicely taken care of your deck is. These small touches make a big difference for many buyers, even in today's seller's market.


Add weatherstripping
This isn't just a winter concern— weatherstripping will also help you during the hot summer months. Good-quality weatherstripping will keep your house cooler in the summer by trapping the cool air in and warmer in the winter by keeping heat where you need it. Start the project now and reap the benefits all year long.
Interior projects
Add a smart thermostat

Going eco-friendly in your Park Hill real estate is good for both the environment and your pocketbook. Now is a perfect time to switch from an old, inefficient thermostat to a new smart thermostat. A
smart thermostat
will automatically adjust the temperature when nobody's home and can be controlled from any smart device such as an iPhone or iPad. That way, you can turn up the heat just before leaving work, and your home will be comfortable by the time you get home.
Decided you'd instead buy a new home rather than update your current one? Reach out to trusted local agent Kelly Thompson for help selling and buying the home of your dreams.
Kitchen projects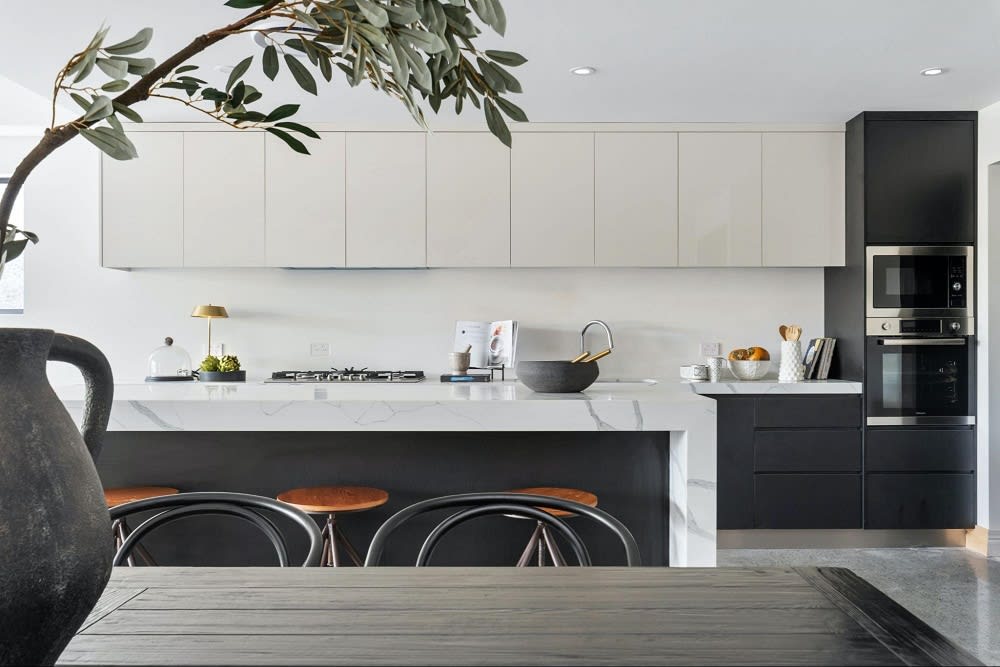 If your kitchen cabinets, drawers, and cupboards are dated or you simply aren't happy with their appearance, give them a
simple upgrade
with a fresh coat of paint in an attractive color that goes with the rest of the kitchen. While you're at it, swap out the handles to something contemporary and in a contrasting finish. This is a great way to feel like you have one of those new kitchens you see in many newer Park Hill homes without the extensive renovation.
Accessorize
Everyone likes a good accessory! If you're still feeling like your home is missing something, these easy changes can make a big difference and help your home stand out from other Park Hill homes in the area.
For instance, hanging mirrors on the living room and master bedroom walls will make those rooms look bigger and brighter. You can find mirrors in many shapes and sizes to fit your style.
Upgrade things such as throw pillows on the couch and area rugs, which will perk up the living room look and make it feel cozier. Adding a pop of vibrant color can make you feel like it's summer all year long in your home.
Realizing your home doesn't fit your current needs no matter what kinds of updates you make? Reach out to trusted Park Hill real estate agent
Kelly Thompson
for assistance finding a home that will better match your desired lifestyle.
If you're intimidated by the process of setting up your home and getting it ready for showing among the many Park Hill homes on the market, don't fret. Compass Concierge is a service offered through
Kelly Thompson
and Compass, and it's the easiest way to sell your house. The concierge service will paint your walls, stage your home, and get it clean and ready for showings. All you have to do is sign on the dotted line when your offer comes in!