Denver is a large metropolitan area, but the surrounding areas, such as Cherry Creek, provide the lush living with lots of trees, parks, and green spaces. Still, homebuyers are craving lush outdoor spaces in their yards and the right landscaping can provide it. Luckily, Cherry Creek homes are typically on large lots that provide plenty of room for fabulous landscaping.

Here are seven ideas for landscaping your yard and making sure you get top dollar for your home.
Increase outdoor spaces
This doesn't mean you should pave or pour concrete on the entire backyard. People still want green spaces in their yards. Instead, create a pathway to a shady area where you have a bench or a couple of chairs. Maybe instead of increasing your outdoor kitchen area, you create a separate space for a bar. It could be tucked back a little more in your yard allowing for more privacy.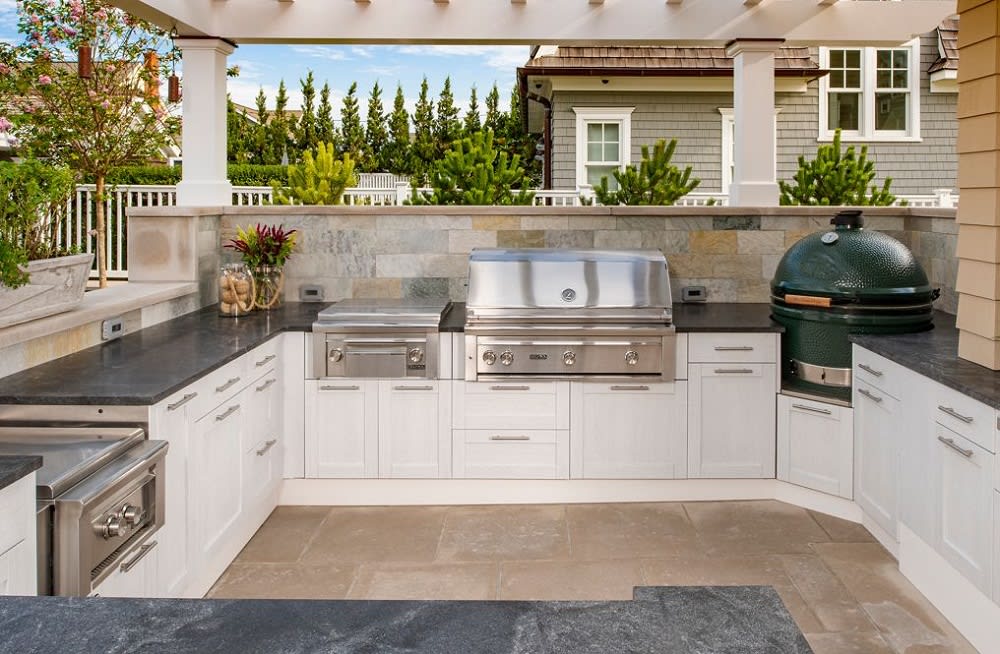 Photo Courtesy of Trex
The outdoor kitchen is primary feature homebuyers are looking for in Cherry Creek homes for sale. Make yours look stunning. Make sure it is in good shape and replace any appliances that are looking worn down. Repair any pavers that have come loose or cracks in the pavement. Your deck should be in good condition and
power washed
.
Matching your architecture
It would seem that plants and flowers would go with any architectural design, and in a sense they do. Where the design element comes in is how they are planted. If your home is contemporary with clean lines, a wildflower garden might feel out of place. If your home is a traditional mountainside cabin, the wildflower garden will fit right in.
Be mindful also of the colors used in your home's exterior. You will want blooming plants to flatter your siding, not contrast with it. Your hardscaping and outdoor spaces should mimic the design of your home also. Matching the kitchen flooring with the
stone
in the balcony adds to the seamless feeling between indoors and outdoors — a great selling feature of Denver Washington Park homes for sale.
Year-round color
The real estate photographer may come out when your spring bulbs are done blooming, and it looks like you have a dead spot in your landscaping. If you plan for year-round color, you will avoid this scenario. It will ensure that no matter what time of year, homebuyers come to look at Cherry Creek homes for sale, it looks vibrant, lush, and gorgeous.
Planting for year-round color may require you to plant more, but that is just another assurance your landscaping will always look full. When choosing your
blooming plants
, have a theme that works year-round. You can have all the colors in a wildflower garden. You just want to be sure your colors are balanced.
Increase privacy
Privacy is a big selling point for Denver Washington Park homes for sale. Modern homes have large, sometimes floor to ceiling windows, that homeowners love. Yet, they still want the option to have privacy in their home. Look for ways to use hedging or other natural materials to border your property and add privacy.

Trees provide shade while also adding a sense of privacy. You can cluster smaller bushes and plants near the base of the tree to fill in the space. Be aware of trees that are prone to pests, such as Ash trees and the Ash borer. You won't want to spend your time and energy trying to fight these off. If your tree gets infested, you will need to cut it down.
Low maintenance
Making your landscaping as low maintenance as possible will make it easier on you and more appealing to homebuyers. Drought-tolerant gardens cut down on your water costs and your maintenance time. When choosing your plants and bushes, be aware of their maintenance. For example, some rose bushes need very little pruning and others need a lot of care to retain their beauty.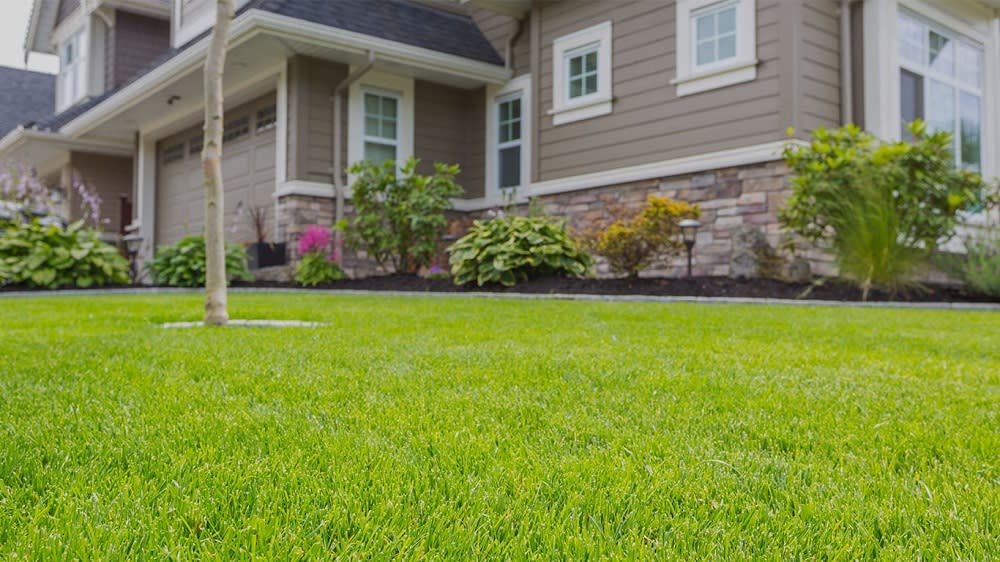 Low maintenance does not mean no maintenance. You will still need to give your lawn the attention it needs to thrive. When homebuyers come to look at Cherry Creek homes for sale, a
fresh mow
will make a big difference. Trees and bushes in need of pruning and weeds around the lawn are a sign to the homebuyer that the home, not the garden, the entire home isn't well cared for.
Pet friendly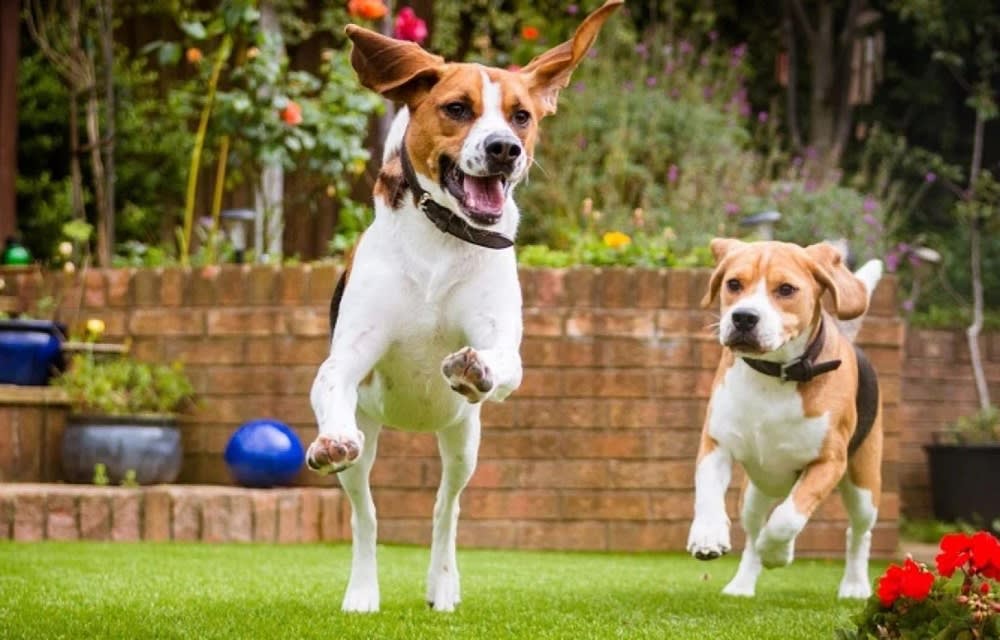 Photo Courtesy of DogTime
Seventy percent of homeowners have pets. It is safe to assume most homebuyers looking at Denver Washington Park homes for sale are evaluating the yard for
pet safety
features. If you have a dog, there are some features you can add to make your lawn more pet friendly. You can train dogs to use a synthetic turf area on the lawn instead of creating dead spots in the grass. Dog runs, where they can play and romp without fear of tearing up the grass, are increasing in popularity.
Don't make your yard friendly for other animals, though. Deer have easy access to some areas in Colorado. If your yard is one of them, don't plant the things they like to eat. It isn't worth the hassle to keep replanting or to try products meant to deter animals. Many are often unsafe and don't work anyway.
Plan ahead
Planning ahead is key when it comes to landscaping, especially if you are preparing to enter the property among Denver Washington Park homes for sale soon. Most plants take a few years before they really show their beauty. They also take a few years to become stable. A home with all freshly planted landscaping may look great, but homebuyers may also be concerned about how stable everything is. They don't want to replace it after moving in.
Planning ahead ensures you have created the best design for your home. You thought through the
best plants
to use. You chose the best areas in your yard to create better spaces. You allowed for year-round color so you can enjoy lush landscaping every day of the year.
If you're wondering which landscaping features are best to sell your home,
Kelly Thompson
is happy to talk with you. For over ten years, she has been helping home sellers get the most out of their property.