Looking to give your home a quick and easy makeover? Or maybe you're preparing to list your Park Hill home for sale and want to make sure it looks its best. In either case, you'll want to take a look at these home design tips from certified experts. From simple fixes that can be done in a day or two to more extensive projects that might require a little more time and effort, we've got you covered. So whether you're just starting out on your home improvement journey or are looking for some new ideas to freshen up your décor, read on!
1. Prioritize the rooms you use the most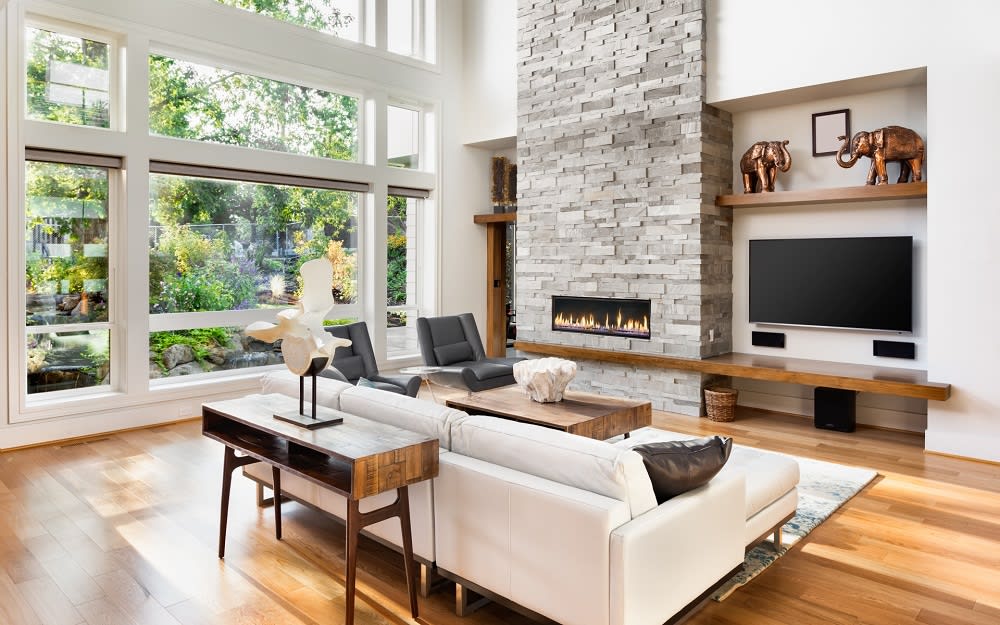 The first tip from
experts
in home design is to start your redesign by focusing on the rooms you or your buyers of Hilltop real estate and Park Hill homes for sale are likely to use most frequently. Start with your living room, kitchen, and bedrooms. These are the areas that potential home buyers will be looking at most closely. If you are planning to remain in the home for a long while, make sure these rooms are up to date and reflect your personal style so you can enjoy them for years to come. And if you are planning to sell soon, focus on making these rooms as neutral and appealing as possible.
2. Mix decor
Another top tip from
experts
is to mix decor styles in Park Hill homes for sale and Hilltop real estate. This is a great way to add interest and depth to your home. Combine vintage finds with contemporary pieces for a look that is both stylish and unique.
Not sure where to start? Try pairing an antique dresser with modern art, or pair a mid-century chair with a traditional rug. The possibilities are endless! Just don't discard all of your existing pieces! Working with existing pieces makes a room feel layered, which is always inviting.


Don't be afraid to bring in global elements as well. Many modern interior designers recommend including a minimum of one item from another culture or era to create visual interest in a room, so try adding art or upholstery inspired by another culture. You can also decorate your space with an antique piece. These little touches will go a long way in making your home stand out from the rest.
3. Think beyond the wine fridge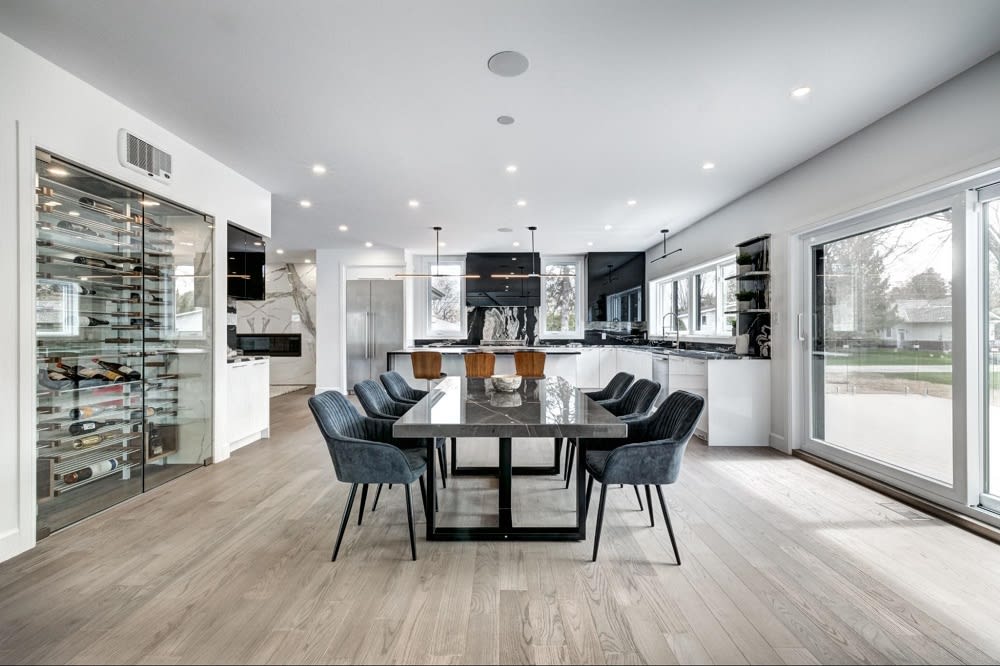 While wine fridges and cellars are increasingly popular in luxury real estate, they aren't the only way to show off your wine collection. While you should definitely have a space to store your wine appropriately, you should also have a designated place for enjoying it with family and guests. Consider adding a bar area or wine nook to Park Hill homes for sale or Hilltop real estate. This can be as simple as a small table and chairs or something more elaborate like a built-in bar. When adding these spaces, be sure to include all the essentials: glassware, a wine opener, and of course, a place to sit. If you're short on space, try creating a bar cart. This can be easily moved around as needed and can double as decor when not in use.
4. Let statement pieces anchor the room
When designing a room in Park Hill homes for sale or Hilltop real estate, interior designers have noted it is helpful to choose one larger piece to serve as the room's anchor. In the living room, the statement piece is often the coffee table or area rug. In the bedroom, it might be the bed frame or a piece of art. And in the kitchen, it could be the backsplash or range hood. Once you have your anchor piece, you can build the rest of the room around it.
5. Even small changes count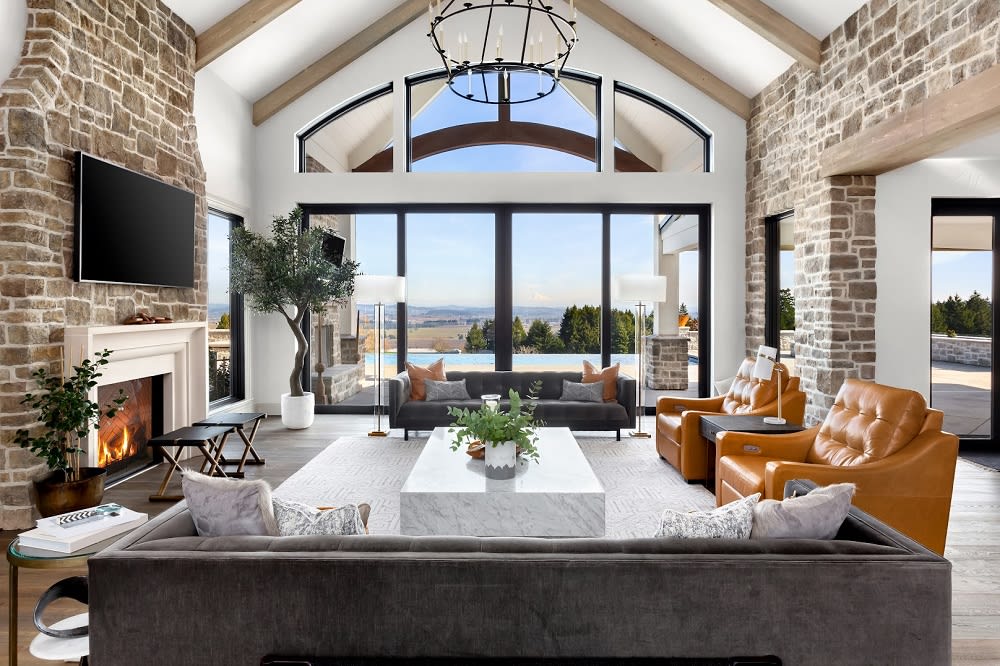 When updating the design of Park Hill homes for sale and Hilltop real estate, even
small changes
count! Small hardware changes like new cabinet knobs or drawer pulls can make a big difference in the overall look and feel of your home. So don't be afraid to switch out those old cabinet knobs or update your light fixtures. These little changes can have a great impact.
Another small but impactful change is to update your window treatments. If you have dated curtains or blinds, consider replacing them with something more modern. This is a quick and easy way to change the look of a room without spending a lot of money.


Don't forget the small details in the decor either! After you've addressed the larger furniture pieces, don't forget to add those finishing touches. Throw pillows, rugs, and blankets are all great ways to add color and personality to a space.
6. Focus on sustainability and natural elements
When it comes to changing the home design of Park Hill homes for sale and Hilltop real estate, modern buyers are more interested in sustainability and biophilic design, which focuses on connection with nature. Buyers are interested in sustainable materials like bamboo, wool, or linen. They are also interested in energy-efficient features such as eco-friendly appliances and solar panels.


When adding natural elements to your home, try to focus on those that are locally sourced. This could be anything from the wood used in your furniture to the plants in your garden. Focusing on local materials will help you create a more sustainable home while also supporting your local economy. And if you can't replace an entire piece of furniture, try adding some greenery with houseplants. The addition of greenery can brighten any space and enhance a buyer's connection with nature. Bringing in plants also offers a great opportunity to include unique pots and other plant holders to add personality to your space.


So there you have it: six tips for updating the home design of Park Hill homes for sale or Hilltop real estate! Whether you're looking to make a big change or a small one, these tips will help you get the job done. Park Hill and Hilltop are great places to call home, so be sure to put your best foot forward when selling your property. With these design tips, you're sure to impress potential buyers and get top dollar for your home. When you are ready to list your property, reach out to
Kelly Thompson
for help with the entire sale process.