Denver sees the full extent of all four seasons, and each brings something new to consider in order to keep your home in premier condition. In the short term, maintenance will ensure your Denver luxury home looks fresh and new compared to its neighbors. In the long term, seasonal care will sustain the value and potential resale price of your Colorado real estate.
If you've recently purchased a Denver home for sale, you may be unfamiliar with the best strategy for seasonal maintenance projects. The following guide will help break down the essential seasonal projects you should plan to take on each year.
Spring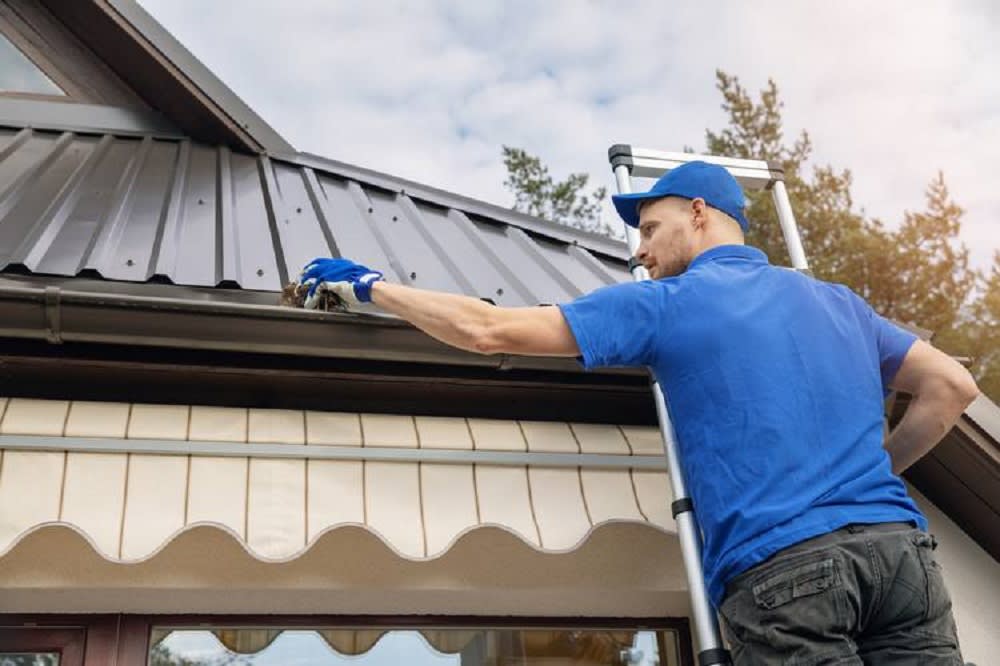 Clean your gutters
Heavy and intermittent snow is common during Denver winters. When the weather begins to warm up and the snow melts in the spring, it's the perfect time to check out your gutters and clear them of any debris that could have made its way in over the winter months. This will keep spring rain running off your roof and away from your house.

Check your home's exterior for cracks
The winter weather can take a toll on your house. Moisture can seep into cracks and cause expensive structural damage. As such, you'll want to repair any damage that arises during the winter freeze—for the sake of both aesthetics and structural integrity.

Service your air conditioning unit
You don't want the hot temperatures of Denver summer to hit—only to find out your AC isn't working. Denver usually hits the high 80s and 90s during the peak summer months, so check on your AC unit in the spring to make sure that everything is in working order.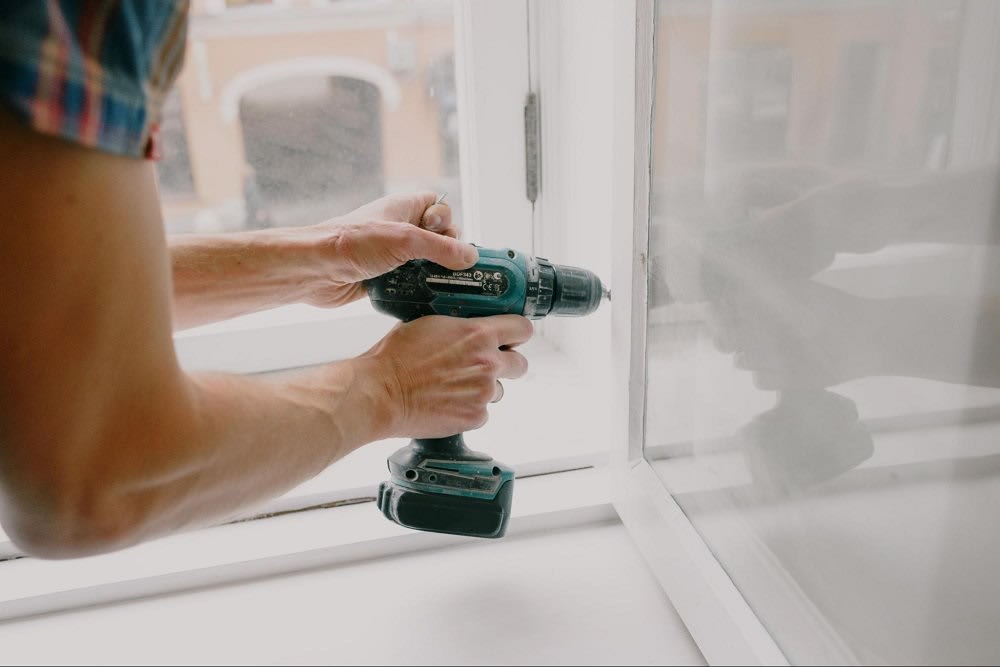 Replace damaged window screens and fix damaged door frames
As stated above, winter weather can wreak havoc on the exterior of your home, including your windows and doors. With summer ahead, hot weather is on its way, and bugs will be more prevalent outside your home. You want to make sure your windows and doors are secure so that you can keep the cold air in—and bugs out.

Remove dead plants and flowers
It's important to tend to your garden after a long winter to cultivate healthy soil and landscaping. To keep your house looking pristine, you'll want to get rid of anything that couldn't make it through the winter months, or that has popped up in the spring to crowd mature plants.

Drain your water heater of sediment and minerals
Over time sediment and minerals can build up in your water heater—especially in cities like Denver, where the drinking water is relatively hard. To prevent corrosion and keep your tank functioning, make sure to keep your water heater clean and clear.
Summer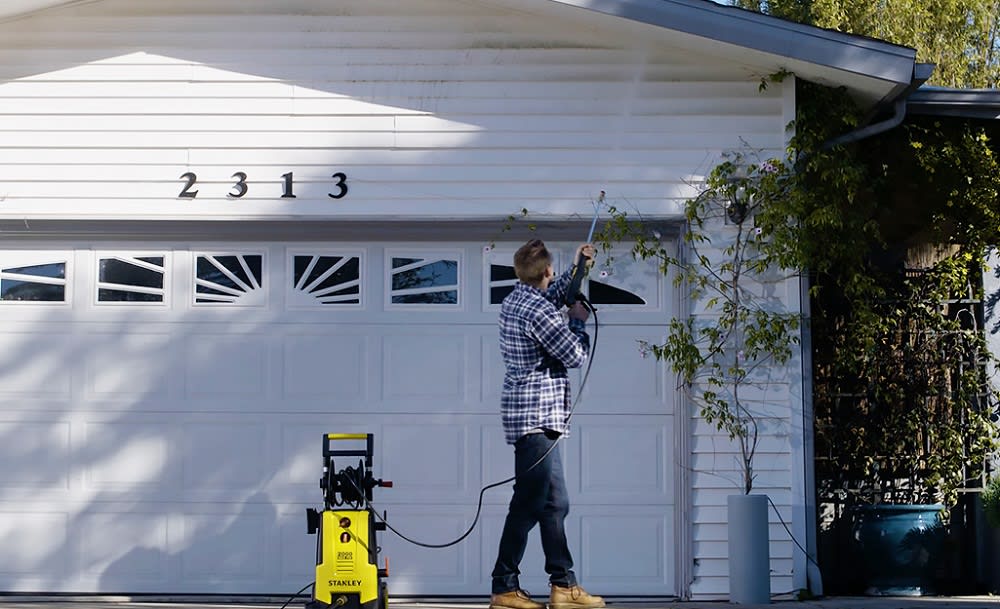 Pressure wash your home
With warm weather underway, it's time to power wash your home. Doing this will help preserve the exterior of your Denver home, and make it more appealing overall.

Touch up paint
If needed, touch up your home's exterior paint job. If some paint has cracked off during the winter or spring-cleaning, this is the time to take care of it. By waiting to do this in the summer, you help ensure that your fresh paint won't be ruined by the elements.

Add mulch
Laying mulch down in the summer will help keep the soil temperature from fluctuating and slow down moisture loss due to evaporation. The hot summers in Denver can easily dry out lawns and plants and mulch will slow that process down—allowing you longer time between watering. It also helps cut down on weeds, so you won't have to worry about those pesky plants popping up and destroying your well-maintained yard.

Inspect and repair fences and back patios
If you have a fence or back patio, summer is the time to make sure that it doesn't get beaten down during the winter weather. If your fence or patio has seen better days, get it repaired and back into pristine shape to keep your house looking its best and ensure it will withstand another Rocky Mountain winter.
Fall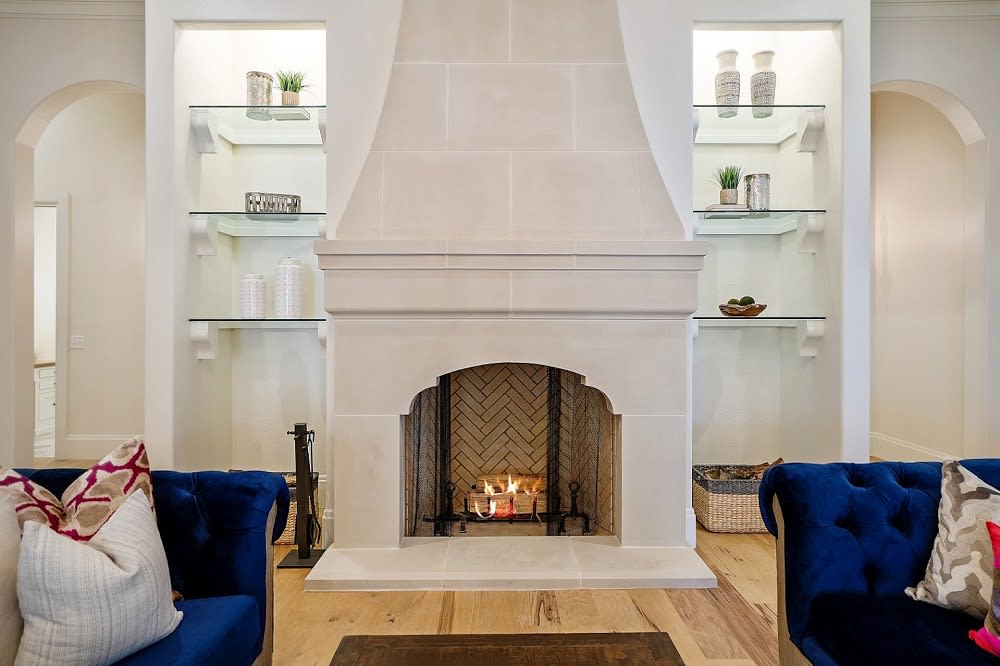 Clean your chimney and have it inspected
Sweep your chimney and ensure it's safe for the winter ahead. Even if you don't have a wood-burning chimney, if the foundation is still there, you want to make sure that it's cleared out and taken care of before winter, when it will be much harder to address any issues.

Check for leaks near windows and doors
As you prepare for winter, double-check your windows and doors. With the snowfall and rain on the way, you don't want your home to allow pervasive water damage. Additionally, you want to ensure that the warm air stays in, and cold air stays out.

Check the driveway for cracks
This is another task that absolutely needs to be completed before winter—because you won't be able to mend your driveway once the temperatures drop. If your driveway has any cracks, it's easy for moisture to get in and cause more problems down the road. Get any cracks filled and taken care of to give yourself peace of mind during the winter months.

Disconnect your hoses from your house
When temperatures get down to freezing, any leftover water inside the hose can freeze and potentially burst a pipe and break the valve to which it's connected. Since you won't be using the hose in the winter anyway, disconnect it and drain the spigot to ensure there will be nothing left to freeze. If your home has the functionality to do so, switch off all exterior hose bibs for extra wintertime protection.

Check for roof damage
It's crucial to ensure your roof is in prime condition prior to the heavy snowfall. Be sure to replace any damaged or missing shingles and check for any potential cracks that could lead to leaks in the home.
Winter
Check your downspouts
Prior to the first snowfall, make sure that all your downspouts are clear, and have extensions that move water away from the home. This will protect the bottom of your downspout from freezing over, causing water backups, and potential bursting—as well as keeping ice and moisture away from the walkways and foundation of your home.

Trim tree limbs
When winter sets in, the weight of heavy snowfall can sometimes break weak tree limbs and cause them to fall on or near your home. To avoid this problem, wait for the leaves to fall off the trees near your home, then get rid of any dead or overgrown limbs that pose a risk.

Protect outdoor furniture
When the precipitation becomes frequent and the wind picks up, your outdoor furniture can easily be destroyed. If there are any cushions on your furniture, remove them and store them in a dry place. If the furniture itself is heavy enough to withstand the weather, you can leave it out; otherwise, you should also store it. The same goes for umbrellas on your outdoor table.

Test sump pump
Lastly, you want to test your sump pump and make sure it's working correctly. A sump pump is designed to remove water from your basement, crawlspaces, and around your foundation. It transports the water away from your home, and in doing so, saves your home from potential flooding.
Looking to buy or sell Denver luxury real estate?